Rosalind Miller is one of the UK's leading wedding cake designers with five Wedding Industry Awards to her name and the accolade of The Independent newspaper's "Best Wedding Cake".
We recently sat down with the cake-making maestro herself to talk about Bake Off, what's hot in the world of wedding cake designers right now and why you should never trust your Maid of Honour to bake your wedding cake!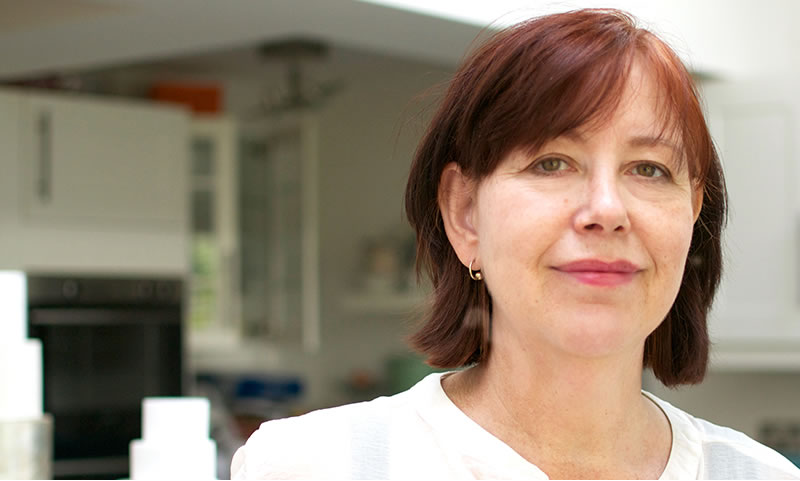 What's hot for this year's cake loving couples?
This year's cake designs are becoming a lot more unusual and less traditional. Trends such as marbling, geode and precious stone effects, mixed with metallic and pearlised tones are becoming very popular. Designs are becoming less formal and more deconstructed, and cakes are being decorated with edible ingredients like painted berries rather than just sugar decorations.
What's not? Is there anything couples should avoid?
Some people still request the whole cake as fruit cake! However not a lot of people eat fruit cake these days so we would advise including some sponge tiers.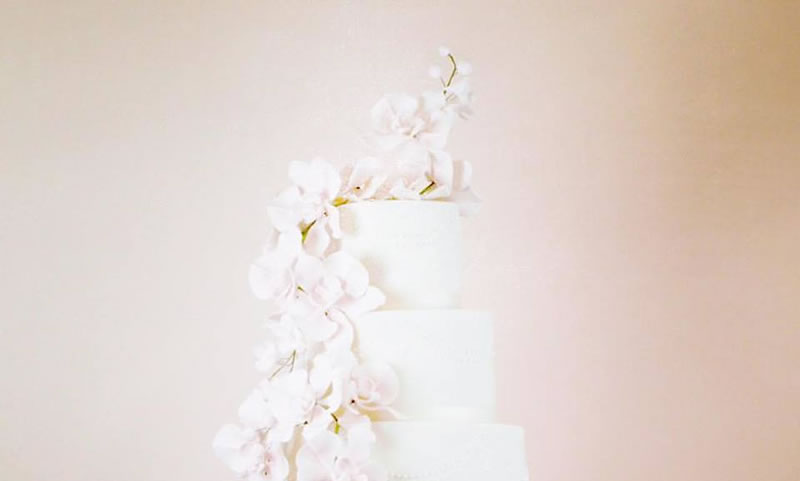 Has The Great British Bake Off been good for wedding cake designers or has it increased the number of cake disasters as people try and DIY it?
It has definitely increased the number of people making their friend's wedding cakes, which is a lovely thing to do, but of course has the potential for disaster. However, there is so much information and so many classes out there, it is possible if you take the time to learn the techniques. GBBO has been brilliant in raising the profile of baking and cake decorating as a pursuit for younger generations as well as old.
---

---
Is there one mistake that most couples make when choosing a wedding cake?
People can be a little too eager to add too many different elements from their own stories, which can be a great touch. But sometimes people get carried away and try to overload the design with too many different elements.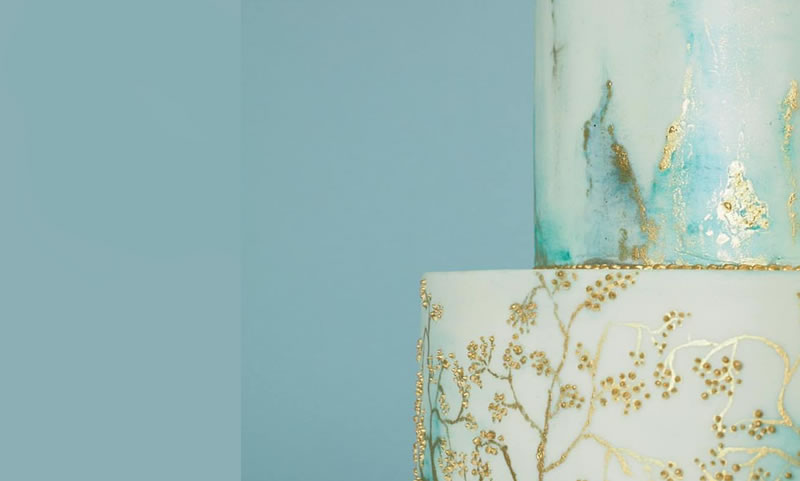 What are the basic types of cake brides can expect to choose from?
– Traditionally tiered cake with standard same height tiers
– Contemporary tiered cakes with different height tiers and sizes
– Floral cakes with sugar flowers or fresh flowers
– Naked Cakes
– Buttercream iced cakes
Is there anything couples should look out for when finding the right wedding baker/cake designer?
Look for the cake designer that makes cake in a style you like. Cake designers can have very different styles, for example some may be very traditional and some may be very contemporary. Research beforehand so that you can be sure your design requirements will be met. Also, make sure to taste the cake or find reviews about the taste! You don't want to have a beautiful cake that isn't matched by the taste.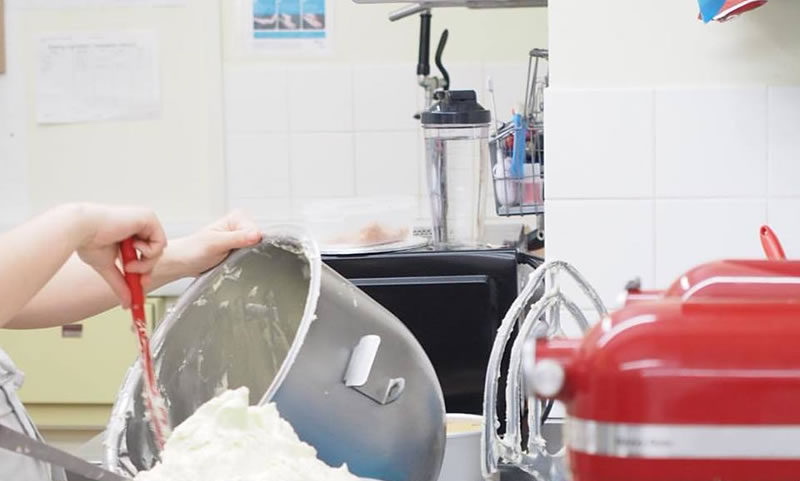 Do you take your work home with you?
I often design at home and look for inspiration on Pinterest or in my garden!
You must have been around lots of weddings, what is the best wedding day advice for brides?
We tend to arrive quite early in the day to set up the cake, so we (unfortunately) rarely see the bride and groom or the guests on the day. I imagine the best advice would be to just relax and have fun!
---

---
What's the best/most original idea you've ever seen at a wedding?
Recently at a friend's wedding a friend of ours was in charge of the flowers. The colour combination she chose was so unusual and original, but really beautiful. Sometimes the outcome can really surprising you when you go for something completely outside the box.
Spending all day looking and talking about wedding cake sounds like a dream, so what's the best part of your job?
We love it when we create a bespoke design for a customer once it's finished and you can see the idea come to life. It's really satisfying to draw something on paper and see then finished article in reality. We also love it when we hear back from the customer after the wedding to hear about their day and the cake.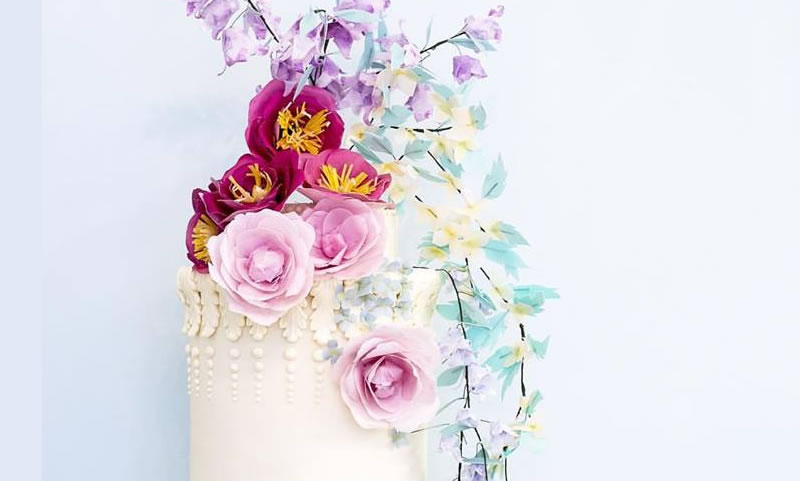 You can tell us, we won't tell a soul, honest… What's the worst song you've heard played for the first dance/walking down the aisle/other?
Unfortunately, we are never there for that part!
---

---
Any final parting words of bridal wisdom?
Try to relax on the day. But don't forget to book your cake in advance!
Can we lick the bowl before we go?
Of course!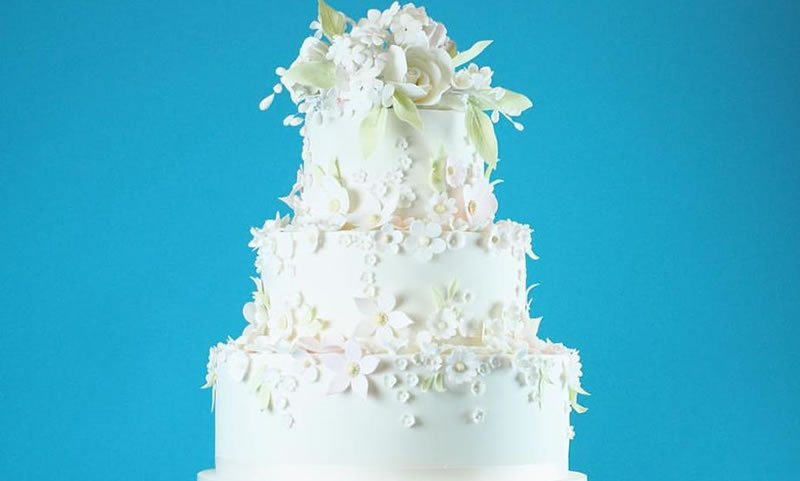 You can see more of Rosalind Miller's amazing bakes on her Website, Facebook, Twitter, Instagram and Pinterest.