The life of a wedding photographer sounds like a dream; enjoying amazing weddings, capturing tender moments, and helping happy couples remember their special day forever.
But just to make sure, we recently caught up with Chris Giles, one of the UK's top wedding photographers to talk about the world of wedding photography and super-sized confetti cannons (?!?)
What's hot this year in the world of wedding photography?
Back to basics processing. Vintage hazy edits seem to be used less and less, with more honest editing taking the lead.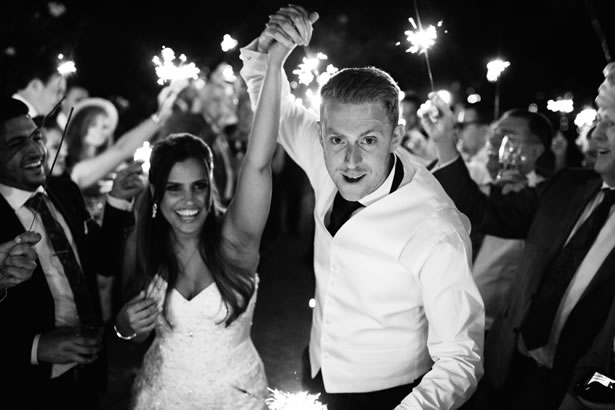 What's not? Is there anything couples should avoid?
Photo lists from Pinterest. They all take time to set up and are super-cheesy, taking the creativity away from the photographer. I'm seeing them less and less.
Is there one mistake that most couples make when choosing a wedding photographer?
While it's not a mistake everyone makes, couples can sometimes book someone who isn't the right photographer for them and then regret it at a later date either before or after the wedding. This isn't their fault either, usually the photographer is the second thing booked after the venue and the wedding plans are in their infancy.
---

---
What are the basic styles of wedding photography couples can choose from?
– Alternative
– Modern
– Reportage
– Fine Art
– Traditional
There used to be one way to describe a photographer, but in every style, there is a nod to the traditional. Other than having a specific style, most of us still shoot the ceremony, first dance and group photos. These shots are a tradition now, so it's a bolt on now rather than a standalone way of shooting.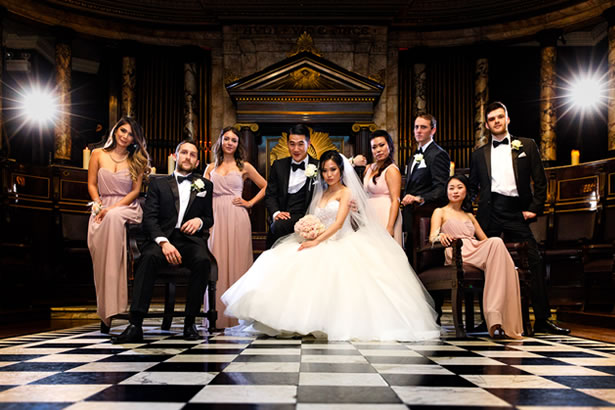 Are there certain standard wedding photo packages?
Usually there's partial, or all day cover, with or without an album. Then from that you can add additional photographers.
What's your top tip for finding the right photographer?
Firstly, look online, there's THOUSANDS of photographers out there but when you find someone whose work you can connect with and one where you can see yourselves in the photos shown then they're the ones to contact. Meet them either in person, or by Skype to make sure you're on the same personality wavelength.
There's two types of photographer.
One who is a service. They turn up, do their job and leave. And one who is a personal service. They're genuinely excited for you, they won't clock watch, will be there for you to lean on if you get the wobbles and are going to do their level best to fit in with your day.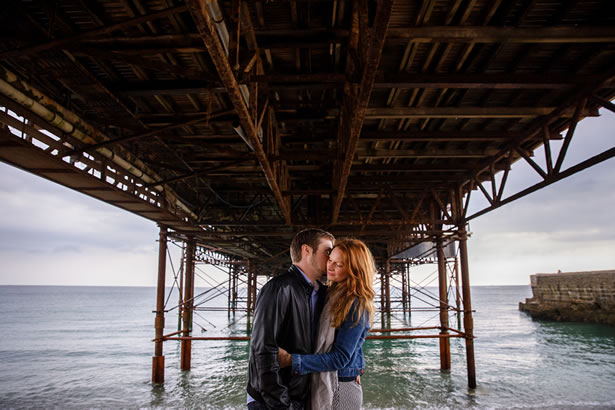 The right photographer will be worth the spend. For example, I've shot over 300 weddings and I bring that experience with me to every wedding I shoot. I'm a photographer but also a counsellor, day co-ordinator, advisor and entertainer all in one. I've carried Nan's to the group shots and shown kids how to use my camera.
We bet you've got a good photo album?
I've got 100 awesome ones on my website!
You must have been around lots of weddings, what is the best wedding day advice for brides?
– It's your wedding day but you are the hosts. Everything takes longer to do because people will always want a piece of you because you're the reason they are there, allow that in your timings. 2 hour receptions are a blessing; early ceremonies mean guests leave early.
– Do not have any expectations
– You will probably be tearful the next day so reassure your partner it's not their fault.
– Cameras during the aisle walks should be banned but are ok at all other times. If there's one time you want your guests to be in the moment with you, it's then.
– Have excellent supporting bridesmaids and ushers… Or at least one of each!
– If you feel you need to give the photographer a list of photos from the internet describing the images you want taken… Then you've booked the wrong photographer. A wedding should be seen not as a thing, but a person. It's random and lots of things happen at different times. Giving a photographer a list of photos like that means they'll be shooting to order and missing the moments you want.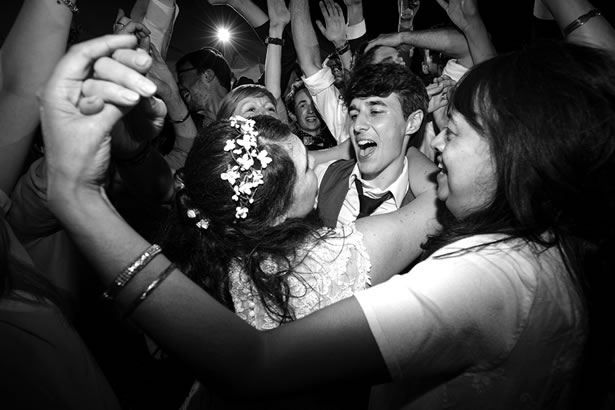 – If however something is really personal and important to you then go for it.
– Allow three minutes for every formal photo because people disappear and are often unresponsive!
– Other suppliers use cameras too. In the age of social media your face could be online before you've ended your day. Make-up and hair always want photos of their work for Instagram, as do chauffeur drivers, florists, DJ's and so on.
---

---
– Discos with lasers and/or smoke machines will often mean really bad photos of the dancefloor.
– Venues can often turn the lights off after the first dance out of habit, if they do that I can't see what I'm pointing the camera at!
– Finally, it's been happening more and more each year. Bridemaids on phones. They're obsessed and are constantly glued to them at every opportunity. Put them down for just one day so I can take some lovely timeless photos of you please!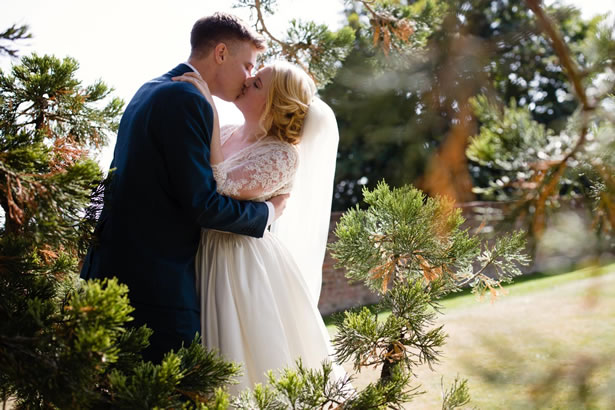 When's the last time you took a 'selfie'?
Three nights ago, with a bin. Seriously. I shot a wedding at Wiltons Music Hall and the bin there was always in the way of the photos so I took one for posterity and tagged the couple in.
What's the best/most original idea you've ever seen at a wedding?
The one where every guest had a super-sized Confetti Cannon for the first kiss. That was immense.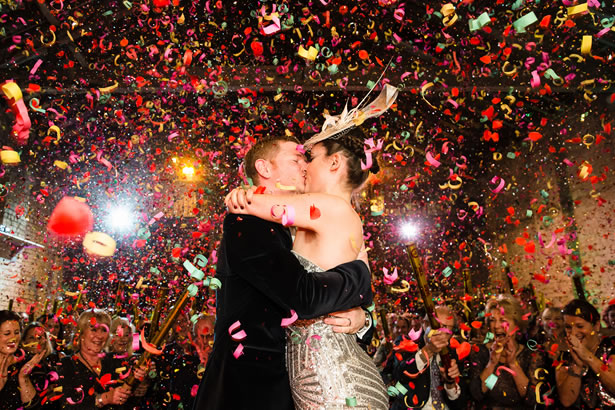 What's the worst thing you've seen at a wedding?
I've seen things, but nothing I can talk about here. That being said I had a couple once split up the week after the wedding and that was a punch in the guts. When I shoot a wedding I give a bit of myself to the couple on the day so it feels like I've wasted my time (it's not just about the money for me).
Spending all day looking and talking about weddings sounds like a dream, so what's the best part about your job?
The moment when people see their photos, go crazy and email me awesome feedback.
You can tell us, we won't tell a soul, honest… What's the worst song you've heard played for the first dance/walking down the aisle/other?
Generally anything a bit off is spliced in for comedy value. So far (touch wood) I've had genuinely well considered ones.
Any final parting words of bridal wisdom?
Weddings are expensive because they are one super-luxury made up of lots of luxury goods combined. Work out which of them are most important to you and concentrate on those rather than trying to get as much as possible for as little as possible. You will regret it.
Take everything bridal magazines say with a massive pinch of salt otherwise they'll make you feel like crap. I think a lot of what they say is generalised and unrealistic, written by someone who doesn't have much practical experience in weddings.
---