Header image sourced from
here.
© Will Hey Photography
To find out if the life of a wedding blogger is as amazing as it looks, we caught up with luxury bridal blog Brides Up North to talk about the hottest trends, the latest hacks and why you should always hire a vintage double-decker bus for the wedding party?!?
How many weddings do you attend a year?
Though we would love to attend them weekly if we could, it's not part of our work duties to actually attend weddings, we feature them on the blog after the event has taken place instead by quizzing the couples about their big day and all the wonderful details.
There are many weddings we feature that we say we would have loved to have been a guest at though as they look so amazing! And you can tell from emotions captured in the images that it was a really great day.
We do get ridiculously excited when an invite to a friend or relative's wedding comes through the door though, and have a few lined up for next year already that we can't wait to attend!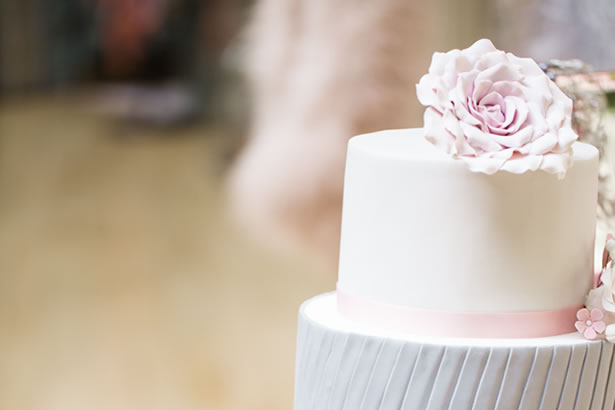 © Cat Hepple Photography
What's hot for this year's weddings?
Throughout the year, we have seen couples become more personal in their choices, whether that's theming the day around things that are important to them, such as the place they met or a pastime they enjoy together; setting a particular dress code; mixing up the day's proceedings to reflect what's important to them; or selecting individual food and drink choices, such as a 'his & hers' cocktail hour, sharing platters and street food.
We are also seeing fast-moving fashion and interior trends spilling over into wedding themes, with metallic, tropical and botanical styles being among the most popular.
---

---
What's not? Is there anything couples should avoid?
We believe that each wedding comes down to a couple's individual preferences and that's what makes their wedding unique to them – so we say if it's something they want, they should go for it!
What's the most common mistake you hear about couples making in the build up to the big day?
Getting too stressed out and not enjoying the planning process. We understand that planning a wedding can be an overwhelming and time-consuming task, but no end of brides say to us that they regret getting so wound up about the small things as on the day they totally forgot about it all and just enjoyed it. The moral of the story – try to make the wedding planning enjoyable and don't be too hard on yourself!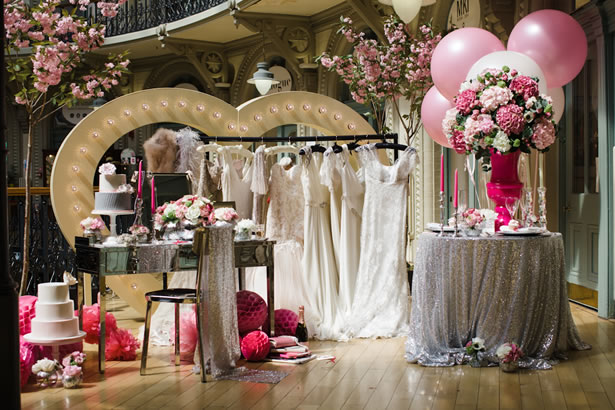 © Cat Hepple Photography
What are your top wedding tips?
– Allocate the budget accordingly to the areas that are most important to you as a couple, so you might want the majority to go on the venue, food and drink but are less bothered about the cake and transport.
– Take time to select the right photographer for you – each have their own styles and it's important to pick one that will capture your day in the way that you desire.
– Consider hiring a videographer. Once the big day has been and gone, photos and video are your memories of the wedding and allow you to relive the moment.
– Ask for help. Allocate jobs to friends and family to lighten the load, rather than burdening them, they will be pleased to be included in your day.
– Where possible use local suppliers. We're big advocates of couples using the talented suppliers that are on their doorstep, so ask around for recommendations and use online wedding directories like ours to find trusted suppliers nearby.
---

---
For complete wedding newbies where should they start the planning? What are the priorities to get booked?
To get some initial inspiration for how you want your big day to look we recommend visiting wedding blogs, such as ours – Brides Up North, which feature inspiring real weddings as well as trend and style pieces. Also, Pinterest is fabulous for building wedding mood boards (but be warned, it's totally addictive!)
In terms of what areas to approach first, the budget is the initial starting point as this ultimately determines what you can afford. Next you will want to look at what time of year you would like to get married and how many guests you would like to invite so you can move onto finding a venue that has the availability for the time you desire and can cater for your numbers. Once your venue is booked we'd recommend securing your photographer as they tend to get booked up quite far in advance.
You must have been around/seen lots of weddings, what is the best wedding day advice for brides?
Do what you and your partner want to do with the wedding so that you don't have any regrets, make sure you have the people there that are important to you, and when it comes to the big day, just relax and enjoy as it will be gone all too soon!
---

---
What's the best/most original idea you've ever seen at a wedding?
We are constantly surprised and impressed by how creative wedding couples can be and love to see them pushing the big day boundaries. We recently featured a wedding where the couple arranged for a double decker bus to pick up the wedding party after the ceremony and take them to the pub where they had their first date for a drink and then for an ice cream along the river where they like to walk. They were then taken back to the venue for the wedding breakfast and evening party. We loved this as it made the day personal and also gave guests a break from the usual formalities.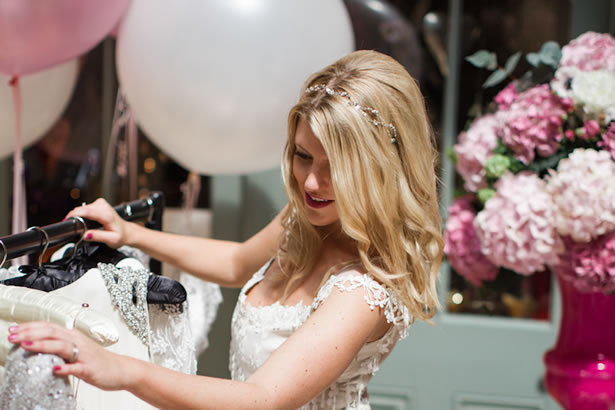 © Cat Hepple Photography
What are the best ways nearly-weds can save money on the big day?
Like anything in life, with a wedding you tend to get what you pay for and experienced and talented suppliers are worth the price to have a well organised and beautiful big day. That said there are certainly ways that couples can be thrifty, such as sourcing/making décor themselves; looking out for promotional offers from suppliers and venues; attending sample sales at bridal boutiques for bargain dresses and accessories; calling on the talents of family or friends (a great baker in the family could make your cake or a friend that's a musician could perform); asking for donations towards the honeymoon instead of a traditional wedding gift list.
Spending all day looking at and writing about weddings sounds like a dream, so what's the best part about your job?
For us we never tire of looking at/writing about weddings – we love everything about them, from the creativity to the real emotions, and we still love nothing more than a good proposal story. Some guys and girls out there set the engagement bar sky-high!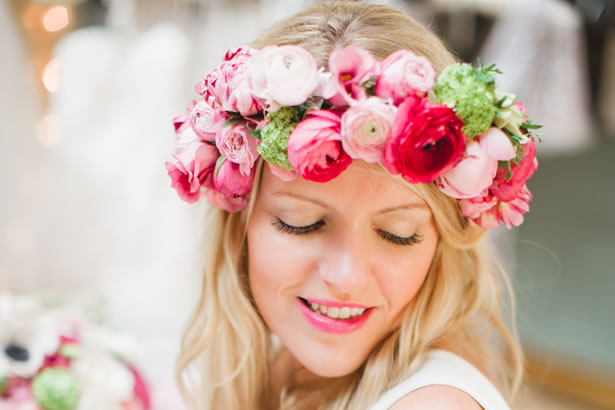 © Cat Hepple Photography
Any final parting words of bridal wisdom?
Another great way to find suppliers for your big day is to attend wedding fairs in your local area and also in the area that you will be marrying. This allows you to meet suppliers face-to-face, make a connection and see real examples of their work. We hold wedding fairs at fabulous venues throughout Yorkshire and across the North West and North East of the country, so be sure to keep an eye on the 'Wedding Fairs' section of our website where details of our Spring 2017 wedding fairs will be appearing soon!

Brides Up North is one of the top bridal blogs in the UK and the only wedding blog especially for brides in the North. Visit www.bridesupnorth.com for a double daily dose of real weddings, bridal fashion features, local supplier showcases, giveaways, discounts and more!
---