Aaargh! Packing, passports, exchange rates, airport security rules, travel insurance, luggage allowance, hand luggage, blah, blah, blah…. Modern travel can sometimes be so stressful that you really will need a break by the time you arrive.
Whether you're heading on a jolly or jetting off on a business trip, there are a few handy travel hacks every woman should know.
1. Protect Yourself
Get travel insurance. Really, it's better to have it and not use it then leave yourself at risk. Paying medical bills without insurance could be financially crippling. But make sure it's a decent company and has the right level of cover. Finally as an extra NOT a replacement if you're going to Europe get a European Health Insurance Card (EHIC), it's free, see more about it here.
2. Admin Wins
Make sure you give someone at home details of where you are going, and copies of your passport (if appropriate), any tickets, travel insurance & EHIC details. Also take a copy on your phone (photos are easy) keep it handy but also email it to yourself.
3. Smart Cards
Separate your cards when you get to your accommodation. Keep one safe (in the safe) so that if you lose your bag/purse you have a back up. Obviously also make sure you're using a card which doesn't fleece you for exchange rates.
4. Travel Plug
Always pack a travel plug & get one with USB inputs. If you forget one check if you can charge your phone through the TV, often you can via the USB port.
5. Doorstop Safety
Apart from not answering the door to strangers obviously, carry a doorstop with you and wedge it in the door at night. Note: in the interests of health & safety this is not always a great idea as could prevent quick action in the event of fire or escape, so please only use this advice at your own discretion.
6. Bag It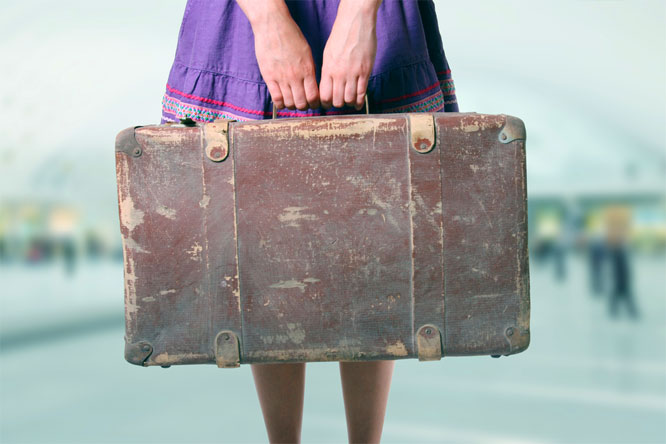 Packing a space friendly plastic bag will mean you can keep your washing separate on the return leg. If you forget one ask at your hotel.
7. Suitcase Shampoo
Make sure you wrap all bottles in a carrier bag. There's nothing worse than opening your suitcase to find that you've just shampooed all your clothes.
8. Fluff & Tumble
Pack a tumble fresh rag into your case to keep it fresh – even better to shove into your laundry bag (see above) for the return leg.
9. Money Wise
Use an old lipstick or makeup container to hide cash from potential thieves. Chapstick's a popular one.
10. Jewellery Box
Pack them in a box separate from the rest of your luggage. To stop them from getting tangled wrap them in paper / clingfilm / gladwrap, even an old pen or straw. Earings can be pinned to a bit of card or even an old button. If you're taking anything expensive with you call your home insurers to see what you need to do to get it covered away from the home.
11. Glass Aware
Always, always rinse any room glass / cup / beaker before using it. We're not saying they don't get cleaned but there's no guarantees what with.
12. Avoid Makeup Breakups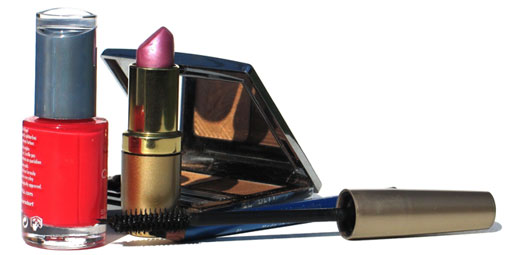 Put a barrier like a cotton pad or kitchen towel between the compact case, make-up covers to give them some extra protection & avoid cracking.
13. Hoodie Goodie & Scarf Smart
Wear a hoodie for travelling to keep your glorious mane off the seats.
14. Roll With It
To avoid lugging the luggage, get a decent case that rolls with a decent handle. You'll be glad you did. You might aswell get the one that max's out carry on size while you're at it.
15. Umbrella ella ella
Get a bag size, quality umbrella – you don't want the rain to be a pain.
16. Knicker Packer Glory
You can never be too safe, pack some spare undies & a t-shirt in your carry-on just in case.
17. Hygiene Queen
If you don't have any keep hand sanitizer … "handy", spare tampons, sanitary wipes (for tables & other surfaces) & breath mints are also recommended.
18. Screen Smarts
Take a photo of the hotel/accommodation address & contact details so it's permanently stored in your phone for reference, then send it to your contacts as you need to or to show to taxi drivers.
19. Remote Control
Always clean the remote, it's often overlooked and is potentially a germ minefield.
20. Room Keys
Ask for 2 and separate them from the card pack so that if you lose them, nobody else knows what room they're for. Keep one in your bag/purse and a spare in your pocket.
21. Pocket Watch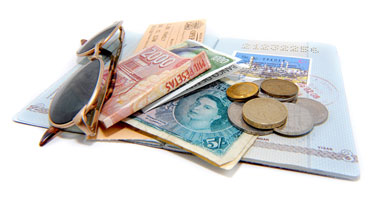 Keep money in separate pockets/places so that if you do have a bad situation you can reach into your reserve.
22. Leads, Belts & Power Cables
Separate them into your socks and then put them in your shoes. Another handy tip is to put them in glasses cases. If you're taking irons then put them in a boot.
23. Extra Safety
Pack a small torch & whistle. Also plug in your hotel/accommodation, taxi & local police numbers so you have someone to call who may help with a plan if you're feeling unsafe.
24. International Pharmacies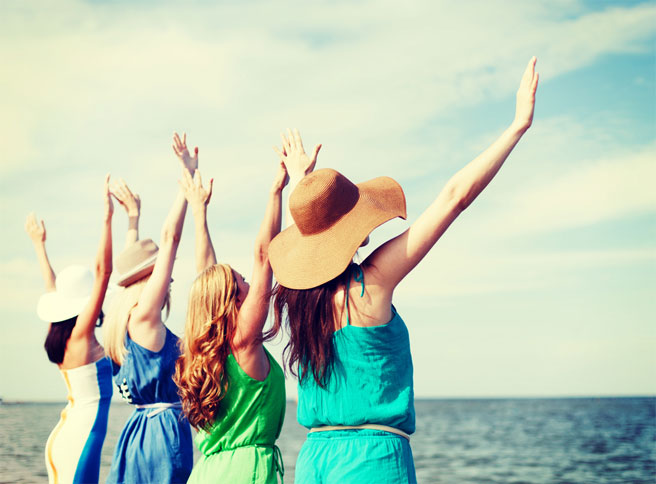 If you use non-prescription medicines eg paracetamol & immodium, know how to ask for them in the language of your chosen destination or save the phrase you need in your smartphone to show. Also worth knowing the closest pharmacy to your intended destination.
25. Bag Smart
To avoid "losing" items unexpectedly keep them across the body in a handbag or one with a zip that takes more effort for someone to open, (obviously aesthetic plays a part but looking all stressed out because you've lost your purse is a worse look). And of course the old one, when seated loop the bag around the chair leg or armrest.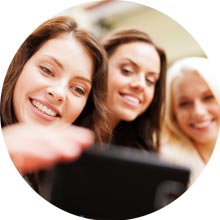 26. Phone Safe
Firstly put a password in. Then if you're likely to forget email it to yourself under some coded message – that you'll understand and remember! Make sure you load up any free apps that can help if you lose your phone, eg Apple's "find my phone".
27. Phone Save
Firstly call your provider and get an "add on" if you need one. Otherwise remember to turn off data services when travelling abroad, use the accommodations WiFi or head to the nearest internet café.
28. Parking
Make sure you know what parking is possible at your destination and where it is, especially if you have to walk there at night.  (BTW – always keep a charged up torch in the car so you can take it with you to and from the car as you need to).
29. Return Burn
Avoid the return burn by making sure your place is tidy before you go. You could even pre-order your shopping and maybe a nice pizza for treats when you get back!
Recommend another in the comments below!