Late Morning
Samantha's day…
11.00am: The bride is nearly ready putting the final touches to her and her bridesmaid's hair and make-up – we'll be helping her into her dress shortly, but first of all we're off to check the transport is running to time and the musicians and registrar have arrived at the ceremony.
12.00pm: The groom is calming his nerves by greeting his guests before the ceremony, and we've pulled the Best Man away from the bar to make sure he has the wedding rings. Guests are now seated and awaiting the imminent arrival of the beautiful bride! We help her touch up her lipstick and fluff up her dress whilst the bridesmaids practise their walk down the aisle. Ties are straightened, buttonholes secured, bouquets held ready and tissues handed out… Here she comes!
1.00pm: What a beautiful ceremony! Guests have been ushered out and on to retro buses to take them to the reception, and we've seen the bride and groom off with the photographer. Champagne is poured, canapés are introduced, and the string quartet is ready to begin entertaining the drinks reception. We're keeping busy gathering family members for photographs, collecting the cards and gifts for the table, assisting the florist with re-setting the flowers brought over from the ceremony, and ensuring guests know where they're sitting for dinner.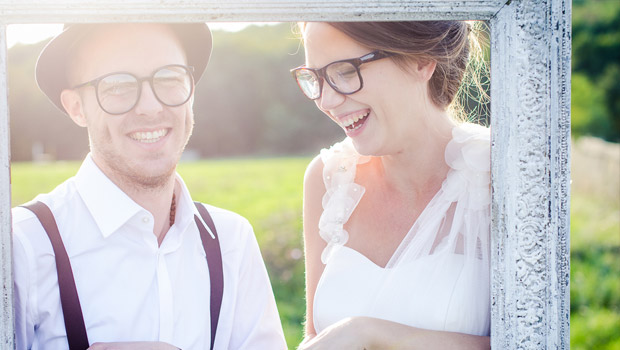 2.00pm: It's almost the call through to the wedding breakfast, so we start liaising with the caterers to ensure the timings are all to plan and decide whether we need to speed up or delay anything to keep things on track. The couple have had their photos and are now free to mingle and join in with ice creams and lawn games…
@gohen start by listing everything you need & make a budget for each aspect of the wedding, this will help you stick to your overall target!

— P4Events (@P4_Events) March 7, 2016
Emma's day…
11.00am: Once we've (Emma and the bride) had our moment and been through whatever last minute detail and instruction she feels she needs to offload, I turn to being as productive as possible for a couple of hours – setting up at the ceremony location, putting out place names, double checking table settings and taking care of any unique details for the day. Typically, I drop back in to visit my blushing bride to be at the late morning stage – ensuring that a light lunch is arranged and that the fizz has not run out!
11.30am: I then turn my attention to the Groom, making sure he has what he needs and his buttonhole is in place! A brief with the Catering team normally ends my pre-Ceremony preparations before my time is spent entirely with the Bride.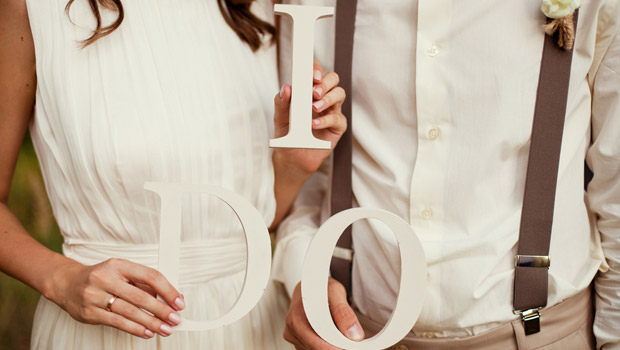 12.00pm: Around 45 minutes before the ceremony is due to begin, my complete focus becomes the Bride and Bridesmaids. Ensuring that my bride is relaxed, happy and running on time (or fashionably late, depending on her preference!) is my absolute priority at this stage of the day. I ensure that her transport has arrived, the stem of her bouquet is dry (so that it doesn't drip on her dress) and that everything is as she would hope.
1.00pm: The most special moment of the day for me is always the couple of minutes before the Bridal processional begins. We briefly discuss the Processional order and then we simply wait for the music to begin, for her very special moment to arrive. It is by far my most favourite part of the day.
Wedding Planning Tip #4 – Marie Haverly
Alone time
Spend some time together on the day, you'll be swept away with everything and sometimes it's easy to forget to actually spend some alone time with each other. So entrust your drinks reception to your wedding planner and escape for a quiet walk for 20 minutes, alone, to just chat, savour the moment of being newly-weds and step back and just watch everything you have planned unfold.