The sun's out, the smell of factor 15 is in the air, the girl's weekend is coming along nicely and the ice-cream vans are well and truly on their way… Oh yes, summer is here and it's time to spice up your cooking to match.
Whether it's through tasty cocktails, delicious BBQ dishes, devilish desserts or sublime superfoods to leave you feeling fresh and fabulous, GoHen's done the mouth-watering research (poor us) and found 25 amazing easy-to-try recipes to revolutionise your summer diets.
BBQ Dishes
Tequila & Lime Glazed Grilled Chicken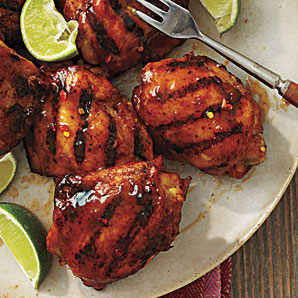 The problem with this dish is that once you've tasted it you just want more… We're not sure whether it's the cool and tantalizing flavour of the lime marinade or the cheeky addition of tequila but we can all agree on one thing here at GoHen HQ and that's once you've tried this recipe, you'll never go back to regular BBQ chicken again!
See the recipe here.
---
Bloody Mary Burgers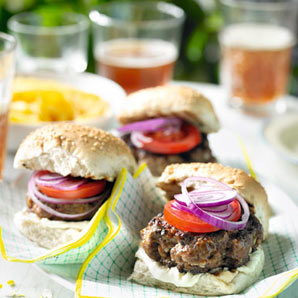 How do you make a burger better? Well how about combining it with a Bloody Mary? These mouth-watering patties will be an all-round success with the girls or just you and your man if you're looking for an excuse to bring a little alcohol into the kitchen after a long day at work (as if you needed one).
See the recipe here.
---
Champagne Chicken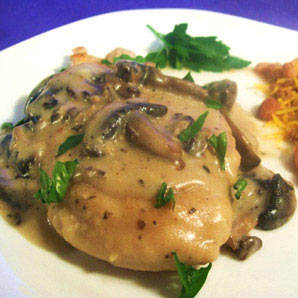 Not your average "bubble and squeak" but if you put the work in, this decadent dish can be a real delight for you and your dinner guests on a warm summers evening. We'd recommend serving with Dom Perignon (or a bottle of Bollinger if you don't fancy shelling out £115).
See the recipe here.
---
Mini Portobello Burgers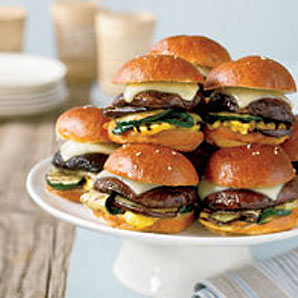 As part of a BBQ buffet these mini Portobello Burgers are just sublime. They're a little trickier than your more typical grilled dish, but when done right these Portobello patties with zucchini, squash and eggplant can really raise some eyebrows and have guests asking you where you found the recipe (you're welcome).
See the recipe here.
---
Beer Can Chicken
If you're new to this bonkers BBQ craze, then pay close attention because there aren't many better ways to grill a whole chicken in the world (that we know of at least). It's succulent, delicious and there's just the slightest hint of alcohol to the taste… Perfect!
---
Sandwiches
Green Goddess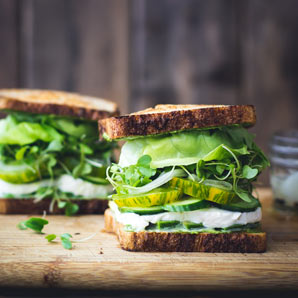 This delicious sandwich is the culinary equivalent of a sunny day in the park for when you're stuck indoors or at work. With basil, tarragon and chives it's exceptionally flavoursome while mozzarella cheese gives each bite a real melt-in-the-mouth texture.
---
Grilled Chicken Melt with Pesto & Sundried Tomato Spread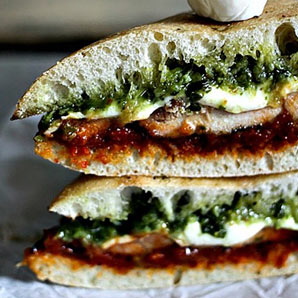 For those who prefer their sandwiches toasted this really is a gorgeous way to revolutionise your lunchtime. First, take a grilled chicken sandwich. Second, top it up with cheese and pesto spread. Third? Tuck in and feel uh-mazing with this flavour-filled gourmet dish.
See the recipe here.
---
Avocado & Chickpea Salad Sandwich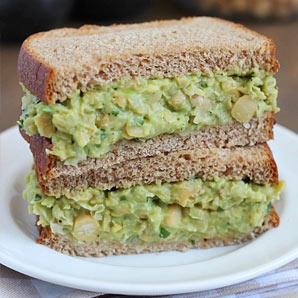 Eating healthily can be a bit of a drag but with this delicious sandwich it doesn't have to be. Avocados, chickpeas and chopped onions gives this a satisfying "crunch" while a hint of lime juice adds an alluring flavour that'll keep you from going back to less healthy lunchtime treats!
See the recipe here.
---

---
Smoked Salmon Toast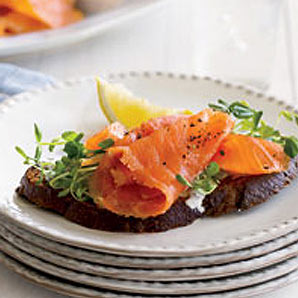 Another contender for "brunch of the summer" is this incredibly simple and versatile recipe for smoked salmon toast with pea sprouts and a crème fraiche spread. All together now… "Mmmmmmmm"
See the recipe here.
---
Kale, Mushroom, Egg & Goat Cheese Sandwich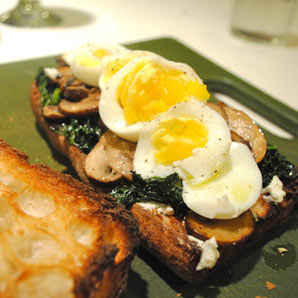 A spread of hearty goat's cheese gives this tantalizing blend of sautéed kale and sliced crimini mushrooms a rich base with a not-quite-boiled-egg on top for good measure. This is a fabulous alternative to the usual "brunch" bites with enough filling to start your day right without resorting to the usual suspects… Like bacon, bacon and more bacon.
See the recipe here.
---
Superfoods
Grilled Chicken Thighs with Pineapple, Corn & Bell Pepper Relish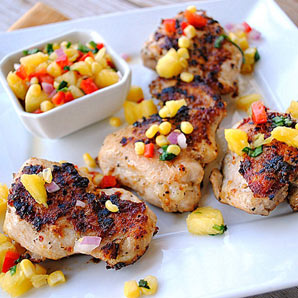 If you're trying for that picture-perfect beach bod, then the words "grilled chicken" can often send alarm bells ringing… But not with this guilt-free recipe. The grill actually takes care of most of the fat, the two thighs will be a measly 242 calories and the relish is simply de-lish!
---
Burrito Bowls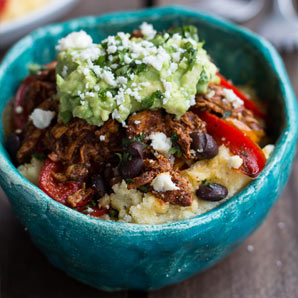 Did you know the unhealthiest part of a burrito is actually the tortilla? This fantastic recipe cuts out all that flour and if you're comfortable with swapping white rice for brown (with all that spice you won't notice the difference) then it really won't feel like you're making any sacrifices, "viva la Burrito Bowl!"
See the recipe here.
---
Carb-free Carnitas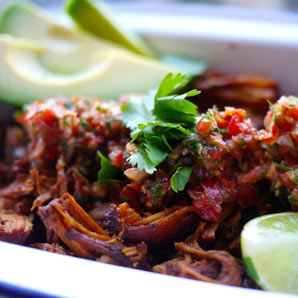 The hardest part for any summer dieter is letting go of all their favourite meat-packed dishes (with all these BBQ's around, seriously?), but these sizzling Carnitas are packed with pork and guess what? They're totally low-carb. All you need is a slow-cooker and you've got an al-desko lunch to bring the summer fiesta into the office.
See the recipe here.
---
Roasted Lemon, Garlic and Herb Prawns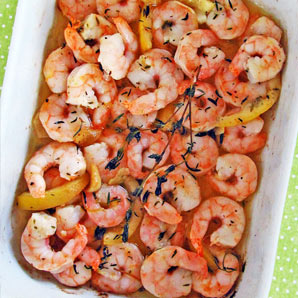 Whether you serve them with rice or on their own, these zingy prawns make for a refreshingly light lunch and did you know that even if you eat the same amount of prawns as you would beef or poultry you'll only consume about one-third of the calories?
---

---
Quinoa Super Salad
Quinoa is the super-food that Hollywood darling Gwyneth Paltrow swears by and this gorgeous green salad with zucchini, peas, feta, tomatoes, almonds, pepitas and lemon zest is a great way to introduce it to your diet.
See the recipe here.
---
Cocktails
Cuba Libre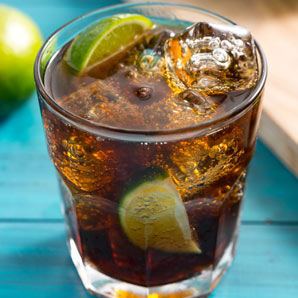 Rum, coke and a few lime slices is all it takes to transform an old-fashioned classic into a refreshing summery mixer perfect for sipping while you turn the burgers on the BBQ (please note that if there's a man in your life and you're still manning the grill then something has gone terribly, terribly wrong).
See the recipe here.
---
Tomato Mojito
Bored of the traditional Mojito? Switch out the typical fruits for tomatoes, add a dash of mint and lime and this rich tequila cocktail will really get your taste buds tingling… As well as the rest of your extremities if you make enough! (please drink responsibly no matter how tasty your mixer is).
See the recipe here.
---
Pomegranate Mojito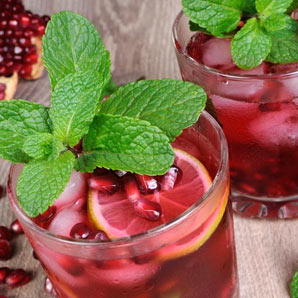 Of course if you don't feel like risking a hangover you can make a non-alcoholic Mojito using pomegranates and lemon slices. This is also a fabulous drink for dieters as you'll dodge all the sugar you'd find in a regular cocktail as well, that's two birds with one ice-cube we think!
See the recipe here.
---
Apple Berry Punch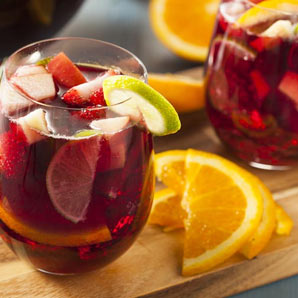 Another non-alcoholic cocktail that's incredibly easy to put together. This gorgeous cocktail uses the flavours of cranberries, oranges, limes and oranges to create a cool and flavoursome mixer perfect for a Saturday afternoon in the sun.
See the recipe here.
---
Frozen Sangria Margarita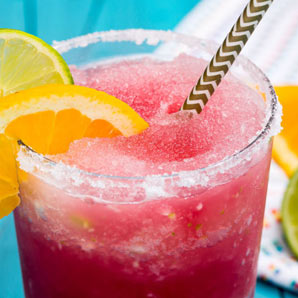 There's a reason why the Spanish adore Sangria; it's absolutely delicious and a delightfully alcoholic way to beat the heat of summer. Freeze a mixture of red wine, orange and lime juices and combine with limeade and tequila for a fresh taste while you top up your tan.
See the recipe here.
---

---
Desserts
Gin & Tonic Ice Lolly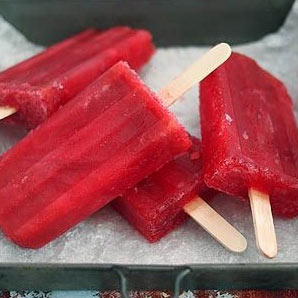 This is an adult twist on a childhood favourite that's actually a little too easy to create. Simply mix together tonic, gin and lime juice and pour your moulds over cucumber slices before freezing and voila; G&T Ice Lollies!
---
Drunken Cherry Coconut Ice Cream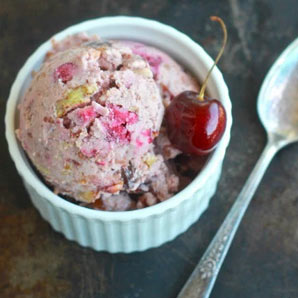 Whether you've got an ice-cream maker or not this decadent dessert is perfect after a BBQ with the girls and there's a cheeky splash of spiced rum in there as well to pique your garden party guest's interest.
See the recipe here.
---
Oreo Cheesecake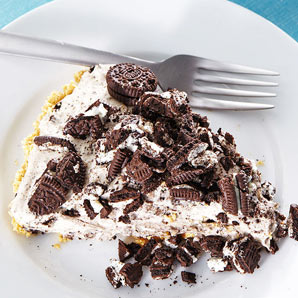 Oreo. Cheesecake. Do we need to say anything more? It's two heavenly sweet treats combined and while it surely won't do your summer diets any favours it is a truly delicious dessert well worth sinning for. The best bit is there's no actual baking required!
See the recipe here.
---
Champagne Jelly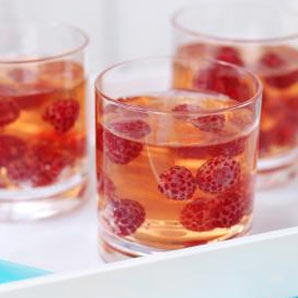 Just because you're all-grown-up it doesn't mean you can't roll back the years with this fantastic jelly recipe… Although we wouldn't go wasting your finest bottle of Moet & Chandon.
See the recipe here.
---
Coconut & Banana Pancakes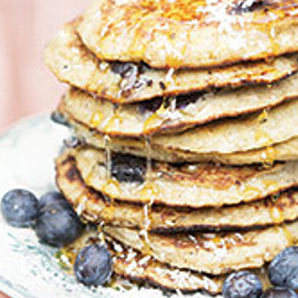 Now this is one dessert that you can actually get away with serving for breakfast! Mix a batter containing bananas, cinnamon, coconut and blueberries to create the perfect wake-up treat and if you're feeling really fancy add Greek yoghurt and honey on top for a truly mouth-watering finish.