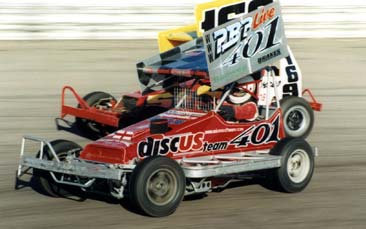 Forget the fluffy pink feather boas, tacky 'L' plates and girly glitter; stock car driving is for girls who feel the need to supply their need for speed. We know that you can build up some serious road rage during the working week, so, because we're nice, we're giving you and the girls the chance to let all that anger out on this awesome race track. This is going to get everybody's adrenaline pumping; don't you want to show the fellas how it's done?

We don't know what's going to happen when the unstoppable force of girl power meets this oval-shaped track, but we can guarantee that whatever happens, it's going to be fast.

This track is specially designed for stock car racing, and while it doesn't feature the crazy twists and turns of traditional race tracks, what this oval-shaped course guarantees are seriously high-speed thrills. The bride-to-be is sure to love being allowed to put the pedal to the metal in an activity that'll let her release all that pre-wedding tension.

If go-karts simply aren't big or fast enough for you, stock car driving is certain to provide the fast and furious racing action you're after. Unleash your inner queen of speed and beat your fellow hens to the finish line!