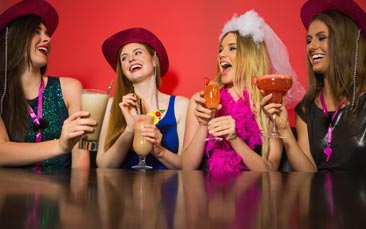 Let's be honest here - there are few things in life better than a delicious, refreshing cocktail. Moreover, if your favourite tipple is rum, you will be in heaven at this specially designed Rum Cocktail Masterclass which is a perfect way to get your cocktail fuelled hen party started!

At a premier central venue, you will be treated to an interactive 90-minute session all based around Cuban themed cocktails, such as Mojitos, Mai Tais, Zombies and Cuba Libres! Upon arrival, you will be welcomed with a drink as you are given a quick run-through of how the session will work.

The first part of the masterclass itself consists of the mixologist giving a brief history of Cuban cocktails, as well as introducing you to the bar equipment needed to mix the perfect drink.

Then it'll be your turn to get creative as you take over the bar. You will make two cocktails from the menu in total, under the guidance of the rum mixing master. The session also includes flavoured rum shots, games and challenges to ensure that the fun never stops!

With a tasty nachos platter for you all to share, this is a great session for the whole group. Not only is it a hands-on way to enjoy some of the finest cocktails out there, but you will learn some cocktail mixing skills for your next BBQ party.