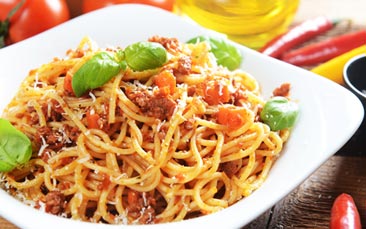 There are so many reasons to admire the Italians. Yes, they have immaculate taste. And some of the best shops in the world. They find style just effortless. But the thing that we're most jealous of is their absolute worship of dining in all its forms. In Italy, every meal is an occasion. And here at GoHen we simply worship food in general.
If like us, the bride-to-be is a true foodie then she will absolutely love this traditional dining experience (four courses, unhurried, cooked to perfection) with a contemporary twist.
Your table will be pre-booked, friendly waiters will be on hand to help you through the menu and at the end of your meal, the bill will be prepaid so you won't need to do a Rachel Riley (or Italian Countdown equivalent) when working out who has to pay what.
Starters
Warm Focaccia
Fried Pumpkin Flower
Cod Fillet
Mixed Frittini
Concetto White Aubergine Parmesan
Cheese Selection
Tomato & Rocket Bruschetta
Cottage Cheese & Honey Bruschetta
Ham & Buffalo Bell
Primi Piatti
Bucatini Amatriciana
Rigatoni Alla Carbonara
Spaghetti Gricia
Bombolotti Cheese Pepper
Rigatoni Pajata
Tagliatelle Skullcap
Spaghetti Alla Puttanesca
Tagliatelle with Artichokes
Vegetarian Rigatoni Alla Carbonara
Tonnarelli with Cheese & Pepper & Crispy Artichokes
Fusilli with Cream of Broccoli & Sausage
Ravioli Stuffed with Burrata & Basil with Tomato Confit
Casareccie Gorgonzola & Walnuts
Risotto Radicchio Cesanese
Gnocchi Gorgonzola Radicchio & Speck
Soups
Secondo Piatti
Ribs of Lamb
Tripe Roman
Oxtail
Coratella Lamb
Saltimbocca Alla Romana
Codfish Stew
Aubergine in Gattabuia
Gattaburger
Chicken Steak with Red Pepper Cream
Baked Scamorza
Baked Scamorza with Ham
Scamorza with Radicchio
Dessert Trolley