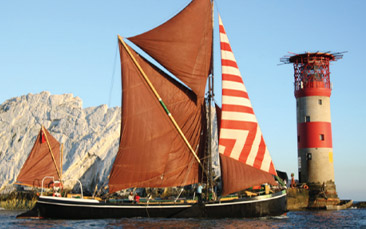 Ahoy there, landlubbers! This is a hen party activity of monumental proportions. Get ready to set sail for a fab day of hilarious hen fun as you and the girls do as you please with your own nautical party vessel. Head to a nearby island for a spot of sightseeing, combine it with some high-powered, adrenaline-pumping RIB boats, make the bride literally and figuratively walk the plank into marital life. Ladies, the Portsmouth hen do Boat Charter is a once in a lifetime send-off none of you will ever forget.
On arrival, you'll head down the dock and dance up the gangplank aboard your private party boat before you head off for your amazing day ahead. Head on over to Cowes on the Isle of Wight, hit speeds of up to 50mph on some heart-racing RIBs, top up those tans and enjoy a glass of bubbly on the deck as you cruise the stunning British coastline or even remain moored and have a party dockside! Do as you please, girls! Contact a member of our lovely team today for more info about creating the perfect Portsmouth Boat Charter package*.
This stunning ship has been refurbished and renovated to suit all your hen needs: it can comfortably seat up to eighteen guests for dinner, whilst it can also sleep up to fourteen if you fancy extending your stay overnight. It also really does resemble a proper old school pirate ship, so get the fancy dress at the ready and brush up on your pirate lingo! "Aaaaaarrrrrggggghhh! Batten down the hatches, hoist the jolly roger and head to the poop deck (LOL) for a well-earned glass of rum (or bubbly!)"
Let us know whatever you fancy doing with your boat charter and we'll do our best to cater for you and the girls.
Please note: Boat charters are available for the entire weekend, speak to our team for more info about extending your charter.