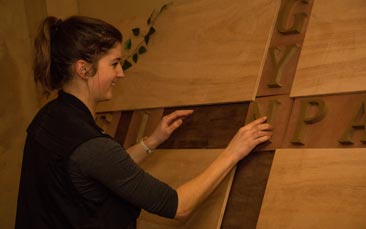 If you love a bit of mystery and suspense and you're looking for something totally different for your Newcastle hen do then our fantastic escape room is perfect.
The idea is quite simple... Step through a door to find yourselves inside King Tut's tomb. The door will lock behind you. You now have just 60 minutes to escape... or never be seen again.
You see old that crusty old mummy didn't want his tomb to be disturbed so the once-great pharaoh had his brightest engineers come up with a series of tricks and traps to deter any would-be treasure hunters. And now you're trapped inside these challenges are your only means of escape.
You'll have to take on physical, mental and skill games and puzzles, complete a challenge and you'll be rewarded with a 'clue sphere'. Collect enough spheres and you might just make it out in one piece, if not we'll tell your loved ones you did your best.
These are live-action challenges that you'll be playing in real-time. You'll need to think outside the box and all pull together to truly 'walk like an Egyptian and break free of the ancient pharaoh's clutches. It's a great way to try something totally new and add a different dimension to your Newcastle hen adventure.