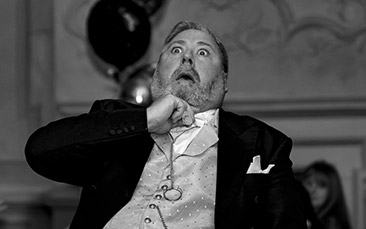 In this classic whodunnit, you and your fellow hens must work together to unearth the identity of a murderer after the body of Lord Tenna was discovered down a deserted country lane. Solving clues and uncovering truths, you and your crack team of investigators will attempt to beat the clock in a bid to clear up the mystery. But do you have what it takes?! The game's afoot, there's no time to waste!
With the amazing Murder Mystery And Afternoon Tea, we've taken two of our most popular hen party activities and combined them to make one brilliant afternoon. You and the girls will get two hours of mystery-solving with afternoon tea fabulously intertwined. Each hen will enjoy a glass of wine or prosecco as well as a delicious array of tea and nibbles as you try to crack the case.
The menu:
Starters
Smoked mackerel
Shaved chicken salad
Toasted goat's cheese (v)
Seasonal vegetable soup (v)
Roast tomato & basil soup (v)
Mains
Chicken supreme
Roast fillet of pork
Pan-fried fillet of salmon
Goat's cheese tortellini (v)
Mushroom, artichoke & sage risotto (v)
Dessert
Sticky toffee pudding
Milk chocolate cheesecake
White chocolate panna cotta
Lemon Brulee tart
Seasonal fruit tart
The Plot:
It's the year 1926 and you find yourselves in an isolated village where the body of Lord Tenna has recently been discovered. Bafflingly, you receive an anonymous invite to Tenna Hall as suspicions and intrigue run wild. Things aren't as they seem. Following your intuition and solving clues you start to uncover something strange…
Please note: Each of the hens will be allocated a character in advance, costumes are not provided so to elevate this fantastic activity to even headier heights, pull out the stops and dress up as your character.
Sample Characters:
Lady Trixie Tenna Banished to Burma by her father, this '20s Flapper girl is back on the scene.
Mary Bury The family cook who's renowned for her superstitions and is often found picking mushrooms at dawn in the local woods.
Emily Spankhurst A famous Suffragette with a vendetta against men.
Sally Sparkles Once a star of silent movies, now struggling to switch to talking pictures, particularly with her awful singing voice.
Madam Zsa On the hunt for romance, this fake medium and spiritualist is new to the area.
Mary Whippins The long-serving nanny who's known the family inside out for years.
Vicar "Di" Dibley The first woman vicar who's only recently been appointed.
Auntie Patsy Stoned Editor for a famous fashion magazine known for her love of "Bollie, darling!"