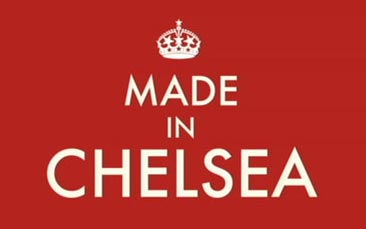 Rah! No doubt, there are more than just a few hen groups out there who are glued to the screen when 'Made In Chelsea' comes on. As one of the most-watched and talked about reality TV shows of all time, this tour will welcome you into an exclusive world inhabited by its protagonists, such as Jamie, Spencer, Andy, Binky, Lucy, Francis, Cheska and the rest of the M.I.C. socialites.

Chelsea itself is famous historically for being home to the fabulous and famous, wealthy and glamorous, from the swinging '60s and the fashionable King's Road, to the 'Sloane rangers' of the '80s and modern 4x4 suburban tractor yummy mummies. This experience will allow you 'bubbas' an up close and personal junket across SW3.

The tour will take in all of the primary hangouts of the show, as explored through the dramas, trials and tribulations of the stars of the show, giving you the chance to relive your favourite scenes whilst discovering everything seen in the show close up without the aid of cameras. The two-hour activity will focus on the spiritual heart and soul of the show around the chic and exclusive King's Road, with a professional guide on hand to give you a comprehensive tour, including inside gossip on where our heroes hang out, eat, drink, chat and 'pardee'!

Yeah, boi! It is a totes amazing tour and an absolute must for any London hen party!