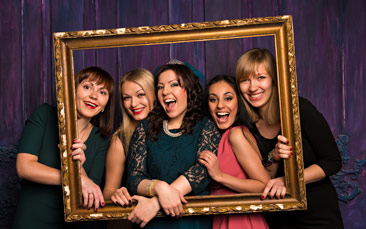 Ok, so Miss Markle has dashed your hopes of marrying into the Royal family ("It should have been me!") you can still bring your own Prince Charming to the hen weekend as an extra surprise for the bride-to-be. You can choose a dashing Prince Harry, Prince William or even an actual Prince Charming.
Her real Prince might be away being pelted with paintballs on the stag do, but your Royal Prince-a-like will be treating her like a princess; bringing her drinks, opening doors and everything you'd expect by someone of his high-born status.
He'll also join in with your hen party laughs, presiding over and taking part in games, posing for photos and dancing away with all the hens. He'll also do his bit to fool doormen, bar staff and onlookers into believing he's the real deal. "Oh him? Yeah, that's Prince William, Kate's had to stay in with the kids, so we said we'd drag him out with us for a change, cheer him up a bit, you know."
Wherever you take your Prince, whether for an evening of bingo and burgers or to a grand ball, they're sure to be an extra special addition to a hilarious evening of pre-wedding celebrations.
Need another hen party look-a-like? Ask our team and we'll do our best to track down the perfect 'fake' guest to turn up and help surprise the bride for you.
Please note; For your 'Prince' to take part in activities you will need to pay for the extra place.