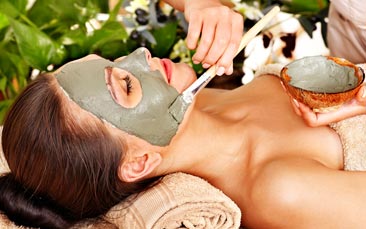 It's close to the big day now; the bride-to-be is feeling the pressure. There's family and friends who'll be sitting together who've never spoken a word, the best man still hasn't written his speech and lord knows keeping the dress in pristine condition is a daily battle.

But you don't need to feel the stress, hens. Our hen party facial will transport all the ladies to a place of calm and relaxation as you embark on a serene journey of cleansing exfoliation. If you've been dreaming of a facial for a while now, your big weekend is the perfect time to make your beautifying fantasy a reality.

You and the girls are able to get a facial in a wide variety of locations, so whether you're in Bath or Budapest, you're sure to never be far away from rest & relaxation on your hen do. This really is the perfect way to feel pampered and chilled out as you get some quality time with your favourite girls.

The bride-to-be is sure to feel elated as all her worries are washed away by the hands of an experienced professional who'll provide up to an hour of treatments. You'll enjoy skin cleansing, exfoliating, facial massaging and toning. All before some deep moisturising and skin refreshment.

This is truly the best way to make your skin soft and sparkling before any hen night, so go on, treat yourselves. You'll even get some expert skin tips from your professional beautician, meaning that even after your facial comes to an end, you can learn to love your skin that little bit more.

Feel rejuvenated and embrace true relaxation with a hen party facial that's sure to get all the girls smiling before the evening's events!