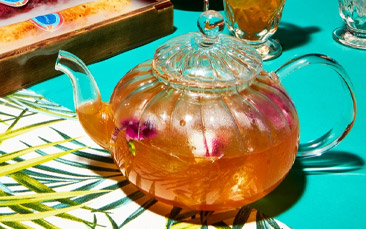 Cuba: the music, the hip-shaking, the hot sun, cool nights, beats and bars, seas and beaches. It's a taste of the Caribbean that is virtually unchanged in recent times… and it's wonderful!
Come on ladies, who can resist those Latino rhythms? But sexy South American music, with cake and cocktails. Well, quite frankly, there is very little to compare. You can keep your burgers; THIS is what we call a happy meal!
At GoHen we know all the best places to party, and this is one of our No1 eateries and somewhere we can absolutely recommend for a brilliant atmosphere, friendly staff and incredible food. Their meals have always been off the scale fabulous but now they've really raised the bar with their own take on afternoon tea - with added boozy bits.
Here's a little taste of what you and the girls could be tasting…
The Menu
Cuban Cigar
A giant sub sandwich with pulled pork, Wiltshire ham, Emmental cheese, smoked cheese, American mustard and dill pickle relish in a toasted black pepper tortilla.
Veggie Cigar
Garlic mushrooms, smoked cheese, Emmental cheese and American mustard in a toasted beetroot tortilla.
Tapas
Cauliflower bites
Mini tacos - jackfruit tinga taco or chicken tinga
Chicken coxinha or dadinhos
Sweet Treats
Colombian chocolate brownie
Tres leche cake
Peruvian cookies
Tea With A Twist For two to share
Served in a teapot - Havana Club 7-year-old Rum, grapefruit, lemon.
Please note: Menus are seasonal and might be subject to change.
Not suitable for guests with gluten intolerance, dairy intolerance or nut allergies.
With your table booked and waiting for you, there's no hanging around waiting for a table large enough to sit you all becomes available. We'll also arrange for everything to be pre-paid so there's no awkward/troublesome rigmarole of having to split the bill. You can just turn up, sit down, tuck in, enjoy and then leave. It's a hassle-free way to share delicious food in a great setting with good tunes and with cake! What's not to love?