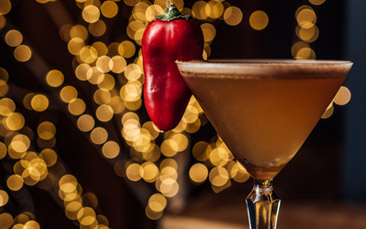 Cocktail Mixing is a hen party classic for a reason: because it's just so damn good. It's sophisticated, it's elegant, it's giggle-filled entertainment! The perfect combination. But we've only gone and supersized it haven't we, so you get more bang for your buck. Our Chester Hen Party VIP Cocktail Mixing session takes the fine art of Cocktail Mixing to fabulous new heights.
On arrival at one of Chester's finest, award-winning cocktail bars, you and the girls will enjoy a welcome glass of prosecco (our favourite kind of welcome) and head on upstairs to your very own private bar where you'll learn how to make, shake and taste some of the best cocktails ever to grace a hen party.
Your expert mixologist will show you how to make four phenomenal cocktails as well as two champagne cocktails as you and the girls get yourselves ready in style for the bride's big night on the town.
And, of course, we couldn't have you making all these fab cocktails without giving you some tasty treats to compliment them. Whilst you're crafting your drinks there'll be delicious canapés on offer as well as some stunning food platters.
If you want to dial up the hen-tertainment even further, we can even arrange for you to have a hunky topless barman leading the session. And ladies, when we say hunky, we mean bite-your-lip-weak-at-the-knees-blushing-like-a-schoolgirl hunky! Speak to our team for more details about upgrading your package.
When your fab VIP Cocktail Mixing comes to an end, don't despair, the fun doesn't need to stop here! Try GoHen's Guestlist Nightclubbing so you and the girls can skip the queues and dance right on into some of the hottest club's this vibrant party city has to offer.