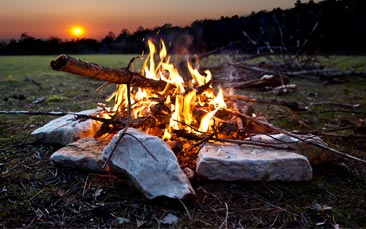 If you've ever watched Bear Grylls living out in the wild, or abandoning a group of helpless, ill-prepared survivor wannabes, and thought to yourself "I'd love to try that", then now's your chance!

This superb half-day session will put you to the test while teaching you some amazing survival skills (which will come in handy in a zombie apocalypse or if you ever get stuck queueing overnight for a Jimmy Choo sale). You'll be pitted against nature, but more importantly for competitive hens, you'll be pitted against each other as the group will be split into two teams to add a little spice in what will be a laugh out loud fight for victory.

You'll be shown all the skills by some extreme survival experts who will teach you how to find food, source water, find/build shelter, keep warm in the outdoors, and build a seaworthy craft. You'll then be put to the test in a series of challenges to see which teams have best mastered their newly learnt skills. The final test will be to build your own rafts and then race them to the finish line.

Selfie Survival
No need to worry about the lack of selfies, our onsite team will be on hand at all times, filming you as you work and taking plenty of photos to record your day for you.

The 4-hour course is set in some beautiful countryside, and is a real break from usual hen party activities, without a cream tea or iced bun insight, our hen party castaway activity is ideal for daring hens who want more laughs and a bigger adventure!

Lunch
Lunch can also be added at an extra cost.