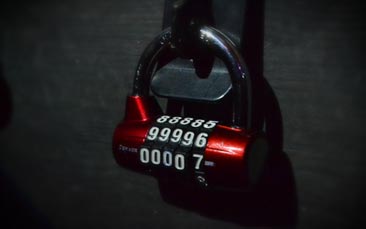 "Do you want to play a game?"

This really is creepy fun, worthy of the biggest thriller movie. Your hen party will arrive and must pick a room to beat. Once you enter the room you have just 60 minutes to solve the riddles and escape before you get locked in... Perhaps forever?

There are three rooms to choose from:

Taken
A policeman has gone rogue and become obsessed with finding and punishing a murderer in an unsolved case. His madness has driven him to suspect one of your group who he has taken and locked away.
The rest of you must sneak in to help your friend to escape. You'll be in two separate rooms but there are clues and gadgets hidden in both rooms you can use to make your escape... But the clock is ticking... and maybe he'll be back before you can escape?

Da Vinci's Secret
Dr Albright has been collecting clues to the Holy Grail for a long time, as a friend, he has always trusted you but you're convinced he is perhaps hiding a great prize from the world. Can you solve the riddles and puzzles in his room that might reveal a great treasure?
Or will Dr Albright be back before your work is done? And how will he react when he finds you?
Time is running out!

Contagion
Inside the room is a vaccine to a deadly virus that could spread out around the world in days if it's not stopped (imagine The Walking Dead but without a hunky Darryl). Only you can save the world, but to do so you must enter the room that holds the vaccine, the bad news is that once you enter the room you will contract the disease. Once infected the virus will take hold and is usually fatal within 1 hour.
So you have just 60 minutes to save yourselves, your friends, the-bride-big-day and the rest of humankind. No pressure then.