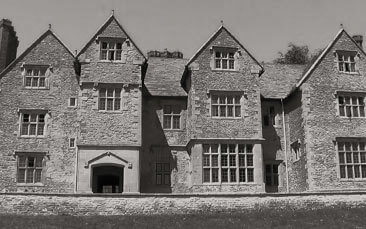 If you're fans of horror movies, love a good Stephen King novel or addicted to TV's Most Haunted, then you'll love our haunted hen weekend in Birmingham at this stunning 16th-century manor house. It's the kind of house that when things go bump in the night, it isn't just the hens unpacking their special stash of chocolate and vodka.
Most Haunted
You'll be joined by stars from the famous TV show who will be on hand as part of our paranormal investigation team as you search for evidence of spooky goings-on. You'll be shown how to use paranormal research equipment; EVP sound recorders, K2 meters and
'ghost boxes'.
As well as all the tools of the ghost hunting trade you'll take part in séances, table tipping, ouija boards and a past life regression workshop.
The Manor
You'll be staying in dorms at a historic and reputedly haunted manor house. Set on a site that dates back to 1585, the house was originally built for the Smallman family. Surrounded by stunning countryside, woodland, wildflower meadows and ancient hedgerows, the house was later bought by the Cadbury family (yes, those of chocolate fame). The house overlooks Hop Valley and contains incredible carved oak stairs, a grand dining hall and plenty of evidence/reminders from past residents and owners during its chequered history.
One of the houses previous owners, Major Thomas Smallman, a royalist who was forced to flee on horseback from Cromwell's advancing troops. His flight took him to Wenlock Edge where he and his horse made a desperate do or die plunge to escape. The area, now known as Major's Leap is still said to be visited by the ghost of a rider and his horse.
You'll enjoy cooked breakfasts as well as a two-course meal, a hot or cold lunch and be able to explore the land surrounding the manor... all though you might not want to be out there on your own after dark.