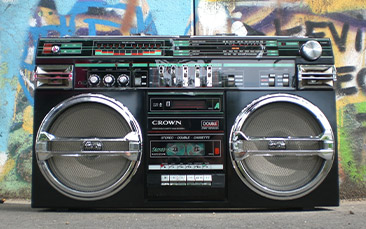 Get ready to bust some moves to the hottest hip hop tunes of all-time as your girl-gang strut your stuff in this fantastic Benalmadena hen party Hip Hop Dancing activity. Hilarious, fast-paced action from start to finish you'll learn to pop, lock and drop it under the guidance of your very own urban dance expert. Limber up and stretch out (we don't want the bride pulling a hamstring before she has to walk down the aisle!) because it's about to get physical!
As a group, you'll learn some of the biggest and baddest dance moves on the planet in an activity that's guaranteed laughs. Once you've had time to perfect a few routines you'll then put it all into action as you go head-to-head in a hilarious dance-off. Let the expert pick the winner or you can decide between yourselves who is the Hen Party Hip Hop Dancing Champion. You could even up the ante and bring along a prize for the best (or the least worst) routine.
Alternatively, why not learn a group routine which you can pop out on the dance floor at the wedding reception? Just give the DJ that knowing nod and he can fire on that hip hop track for you and the girls to get down and dirty to. The groom and the guests won't know what hit them.
Laughter-filled and a brilliant workout this fabulous activity can also be tailored to suit a variety of age ranges so no one needs to feel left out. The expert dance instructor will use her discretion and modify the class accordingly.
All that dancing is thirsty work, so after you've freshened up, head on out to a fabulous Cocktail Mixing class where you can 'shake it' in a whole different sense of the term. Speak to a member of our friendly team today for more info about creating that fab Benalmadena package.