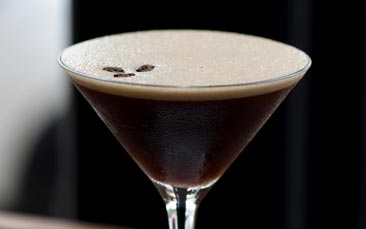 You'll be welcomed at one of Bath's coolest venues. Inside the friendly staff will introduce you to the venerable art of cocktails making. A master mixologist (yes that is a job, no we haven't just made it up) will show you how it's done. Giving you a quick lesson in each cocktail before you get your hands dirty, shaking and a making. Of course, it's vital you taste as you shake, purely for quality control purposes obviously, which makes this good, tipsy fun.
You'll enjoy four 'terribly British' cocktails in total:
Kir Royal - First invented at the Bluebell Vineyard, Sussex.
Blighty Using the finest Bath gin produced under the Jane Austin label.
Vodka Apple Crush With vodka made from cow's milk.
Forbidden It has a truly British naval tradition with hints of the colonies, pirates and creatures from the deep.
You'll also have a selection of snacks to tuck into:
Pickled Beetroot and goats cheese
Flat iron steak slices
Chargrilled halloumi and roasted vegetables
Pork belly bites
As local Bath residents (GoHen's offices are right here in the heart of the city, drop by, the kettle's always on), we can proudly state we have taken the time to sample these cocktails on your behalf (you're welcome!) so can confirm they are absolutely delicious and perfect for a wonderfully deserving bride-to-be. This is a wonderfully fun and flavoursome start to what is sure to be a great night out.