Weddings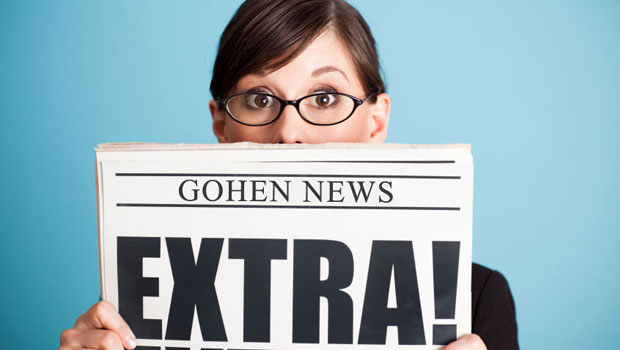 Published on October 30th, 2012 | by Genevieve
0
Zombie-themed wedding: "You may now gnaw the bride."
The groom was green, the bride was bloody and the guests were zombies- these were the sights at a zombie-themed wedding over the weekend. Randy and Jay Smith organised the nuptials to take place on Saturday at TanganyikaWildlifeParkas part of a pre-Halloween Wichita  Zombie Run for charity.
500 zombie-costumed volunteers turned up in Goddard to chase more than 1,100 people who'd signed up to the 5K run, including engaged couple Randy and Jay. They decided to dress up accordingly and get married during the run. They put extra wedding touches into the day as well, having white chairs set out in a field, and the zombie guests gathered at the starting line across the parking lot.
"You just need blood," bride Jay said to her flower-ghoul niece Ryley as she handed her a basket of wilted foliage and tea-stained rose petals. "I've got some blood," volunteered Ryley's mother, who produced a bottle of red liquid and started spraying. Ryley also balked at having to look like a zombie until her mother assured her that "zombies can still have glitter."
A band across the parking lot played "White Room" by Cream and the first of the 5k zombie participants set off from the starting line and into the arms of the zombies. The bride walked down the grassy aisle on the arm of her son Brandon before ordained teacher Marti married the pair, telling them that sometimes they would find themselves dragging along the path of married life but that the need for fresh brains- and love- would keep them going. She told Randy and Jay to "please place" the wedding rings "on your remaining fingers" before pronouncing them zombie and undead wife.
"You may now gnaw on your bride." Marti said and the couple obliged, before thanking the undead and especially the living because they brought the food.
This one's definitely high up in the world of unusual weddings! Here at GoHen we're all about the unusual hen party ideas, why not get the girls to a ghost tour, circus skills class, human table football or life drawing?
Our best wishes go out to the zombie couple and we hope everyone has a Happy Halloween!
---