Weddings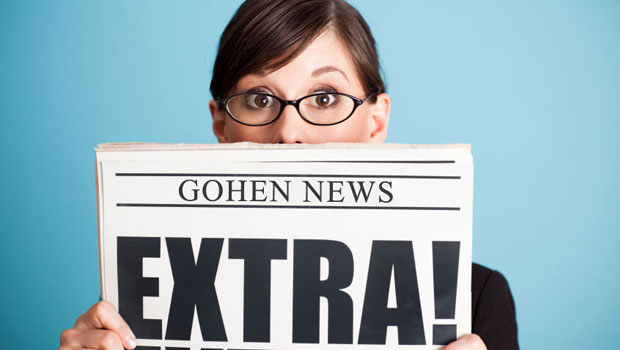 Published on October 3rd, 2012 | by Genevieve
0
Holly Valance's £3m dream wedding and Sten Do!
Gorgeous ex-Neighbours star Holly Valance tied the knot last weekend to British property millionaire Nick Candy in a wonderful, extravagant LA wedding!
The beaming bride wore an ivory J'Aton Couture gown with a regal 15ft shimmering white veil: a grand cost of £35,000! They walked between towers of flowers, with the blooms racking up a huge £60,000 cost and spent £1.2 million on hiring Katy Perry as their wedding singer. Guests were treated to thousands of canapés and sushi as well as two pre-nuptial parties (instead of a stag do and hen party they had two joint Sten do's!) and two barbecue parties.
As Holly is a big fan of Jersey Boys her fiancé arranged for them to fly over and join in the festivities. Overall the Daily Mail reports the event cost between £2.5 and £3 million.
In terms of guests, there was a good mix of A-listers, London socialites and friends and family. Nancy Dell'Olio, artist Tracey Emin, Strictly Come Dancing judge Bruno Tonioli and milliner Phillip Treacy were among the 300 guests, as well as the famous Simon Cowell and Sir Elton John! Apparently it was a bit awkward between the pair since the last time they met was in St Tropez and Elton John and David Walliams mooned at Simon as they relaxed on their respective yachts.
Other guests included Princesses Beatrice and Eugenie with Sarah Ferguson alongside. Fergie announced, "I always cry at weddings" before adding "Perhaps I need to get married next!" The guests mostly stayed in the renowned Beverly Hills Hotel, a place favoured by all the celebs from Liz Taylor to Marilyn Monroe, "Even a glass of water on room service is 50 quid!" one guest told the Daily Mail.
The day after the wedding there was a huge party too, with the Jersey Boys performing and a surprise screening for Holly of her close family and friends recording a version of the song 'The Most Beautiful Girl In The World'! They then all had a pool party and another BBQ!
As for the engagement, that's a beautiful story too. The pair stayed at the Reethi Rah resort in the Maldives and Nick had staff write 'Will You Marry Me?' in fire on the sand. He got down on one knee on the beach and proposed to an ecstatic Holly with a ring containing an enormous, pear-shaped diamond.
All lovely news in the Holly-and-Nick world then, we send out massive congratulations to the couple! If you're inspired to do a hen party Holly-style then why not take some ideas from her stunning wedding attire and try out a fashion consultant activity or jewellery making? Then head to the beach for a BBQ! A Bournemouth, Brighton or Newquay hen party can see you and the girls admiring great beaches and having a beach bonfire and BBQ! Wherever you head, have a fabulous time, and if you want to celebrate Nick and Holly style don't forget we'd love to organise your Sten do too!
---